PF60
IGBT inverter-controlled Air Plasma Cutting System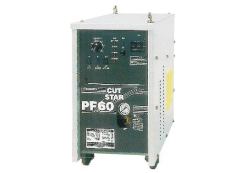 Excellent cutting quality.
Easy-to-use cutting torch.
User-friendly features ideal for on-site operation.
Greater safety features.
Ideal for plates from 0.1-35mm.
Suitable for various materials including MS, galvanized steel, SS, brass and copper.
Shock-proof and dust-proof sheet metal casing.
Compact and lightweight design.
PS60-PS100
Thyristor-controlled Plasma Cutting System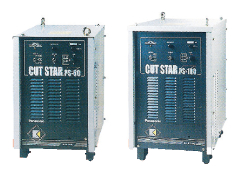 Best-in-class quality and outstanding performance.
Enables high precision cutting.
Powerful design with 60% duty cycle.
Excellent Instant Arc Start with Pilot Arc.
Stable output ensures consistent cutting quality.
Highly advanced yet easy-to-use even for beginners.
Higher cutting speed possible by increasing power.